The Southeast Asia Regional Centre for Counter-Terrorism (SEARCCT) had successfully organised the second "Developing a Whole-of-Government Soft Power Response to Terrorism and Extremism Workshop" on 11 – 13 October 2016. The workshop was attended by 67 civil servants from Ministry of Defence, Royal Malaysia Police, Ministry of Higher Education and the Ministry of Education from the eastern region.
The workshop was aimed at exposing the participants to the emerging threats of DAESH as well as to provide a platform to exchange views and experiences in addressing these threats. Throughout the workshop, participants were made aware of the current terrorism and extremism trends in Malaysia and were stressed on the importance for all parties to play their part in countering these threats.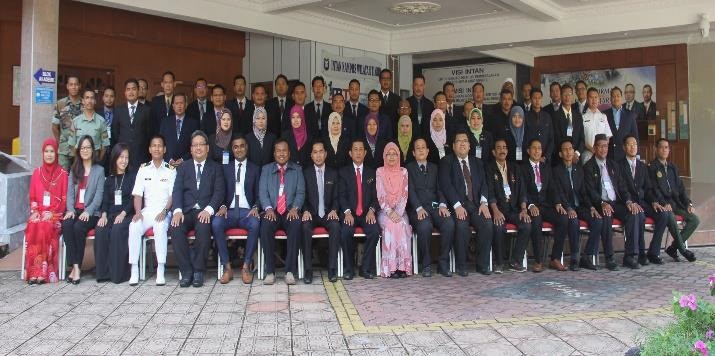 This three-day workshop was officiated by Supt. Aemran Mustafa, Director of Planning and Training Division of SEARCCT. He hoped that this workshop would serve as a platform for all participants to actively engage, not only with the speakers, but also among fellow participants, to find the best approaches to counter these threats.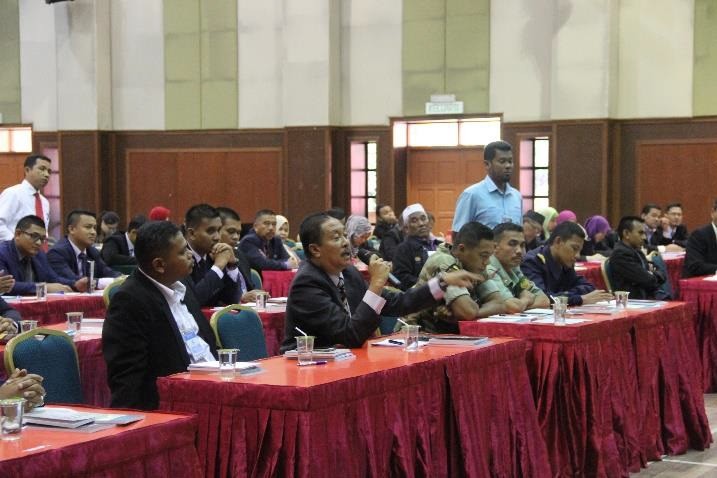 Among the topics covered during the workshop were "DAESH 101" by Dr. Kevin Fernandez (SEARCCT), "Involvement of Malaysians in DAESH" and "DAESH Messaging" by Insp Nurshafinah Abdul Halim (Royal Malaysia Police), "DAESH Exploitation of the Internet" by Ms. Jasmine Jawhar (SEARCCT), "DAESH Narratives and Counter Narratives" by Mr. Asrul Daniel Ahmad (SEARCCT), "Legal Perspective on Counter Terrorism" by Mr. Mohamad Mustaffa P Kunyalam (Attorney General Chambers), "Islamic Perspectives on DAESH" by Ustaz Iszam Padil (National Institute of Public Administration INTAN), "Psychology of a Terrorist" by Dr. Geshina Ayu Mat Saad (Universiti Utara Malaysia, UUM) and "Rehabilitation and Reintegration of Terrorism Detainees" by ACP Adinaraina Subramaniam (Correctional Academy Malaysia).
To ensure the participants developed a deep understanding of the issue, the workshop also included a table top exercise and group presentations. The objectives of the table top exercise were to empower participants to develop a better understanding on how radicalisation could take place in a real-life setting, as well as to identify best approaches and responses in dealing with the situation holistically. As such, the responses from the participants were positive and several of them have requested to collaborate with SEARCCT to co-organise similar programmes at their respective organisations.