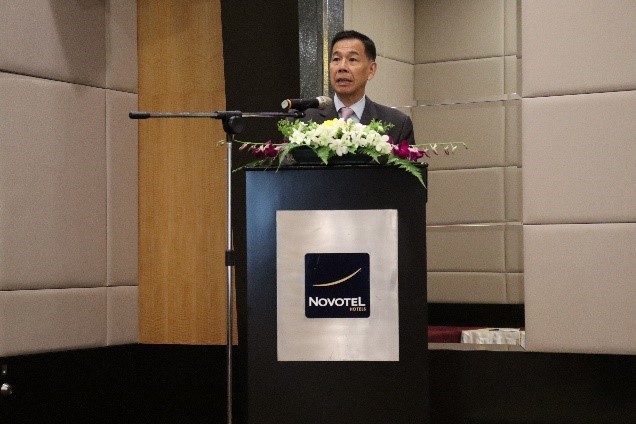 Seminar On CBRN Terrorism: Lessons Learned From The Covid-19 Pandemic
12 August 2020
Novotel Hotel Kuala Lumpur
SEARCCT successfully conducted a seminar entitled "CBRN Terrorism: Lessons Learned from the Covid-19 Pandemic" on 12 August 2020. It was the first physical seminar after a series of virtual seminars since the MCO was announced. The seminar was conducted in adherence to Standard Operating Procedure (SOP) of the Conditional Movement Control Order (CMCO). It was officiated by Dato' Chuah Teong Ban, Director General of SEARCCT.
The seminar was moderated by Ambassador Khairi Omar, Deputy Director-General I. SEARCCT invited panellists from the Ministry of Health Malaysia (MOH), the Royal Malaysian Police (PDRM) and the Malaysian Fire and Rescue Department to share their experience dealing with the COVID-19 pandemic. The topics of the presentations are as follows:
Insights from the Health Emergency by Datuk Dr. Mohamed Alwi Abdul Rahman, Head of Emergency Department and Trauma Hospital Selayang (MOH).
Challenges in Maintaining Public Order by ACP Nik Ezanee Mohd Faisal, Royal Malaysia Police (RMP).
View from Fire and Rescue by AFC Murugiah Muthusamy, Fire and Rescue Department.
The seminar was attended by 29 local participants from the National Security Council (NSC), Malaysian Armed Forces (MAF), Royal Malaysian Police (RMP), Malaysian Fire and Rescue Department, Ministry of Health Malaysia (MOH), National Authority Chemical Weapons Convention (NACWC), Royal Malaysian Customs Department, Malaysian Special Search and Rescue Team (SMART), Atomic Licensing Board (AELB) and the Malaysian Nuclear Agency.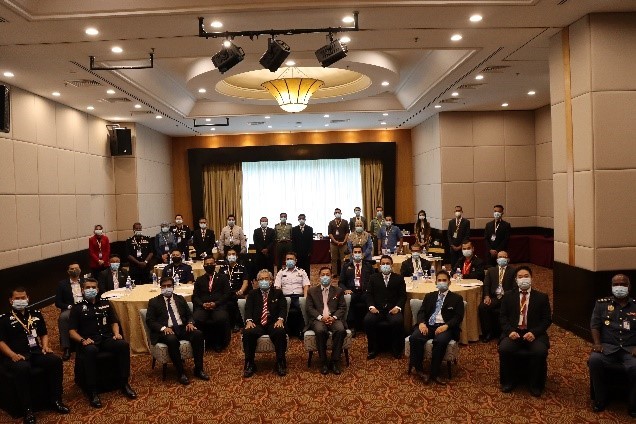 The purpose of this seminar is to provide an overview of the challenges, tasks and responsibilities of the front liners in addressing the issue of the Covid-19 pandemic. In addition, the seminar provided exposure on the handling of the situations and the response of the victims in the locations exposed to the threat of CBRN agents. The seminar also discussed the best methods in dealing with CBRN threats in line with the conditions of the new norm, ensuring readiness of both mental and physical in facing the threats.
PLANNING AND TRAINING DIVISION SEARCCT
FEBRUARY 2021