SEARCCT in collaboration with Royal Malaysia Army have conducted a forum titled "Understanding Terrorism and Counter Terrorism in Malaysia" at Royal Malaysia Army Academy, Port Dickson, Negeri Sembilan on 7 March 2019. This is the first forum conducted in collaboration with SEARCCT and Royal Malaysia Army in conjunction with their Tactical and Staff Course which runs for three months for each series. The same program had been successfully implemented three times in 2018.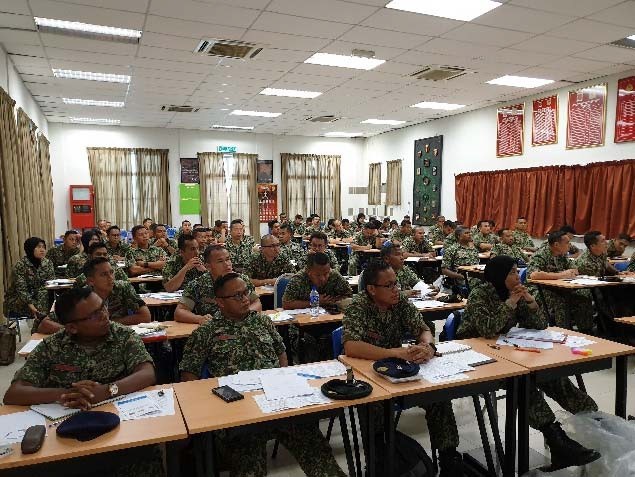 The objective of the forum is to increase understanding of the threats and issues of terrorism in Malaysia. In addition, it will also strengthen participants' knowledge of the terrorism prevention efforts in Malaysia.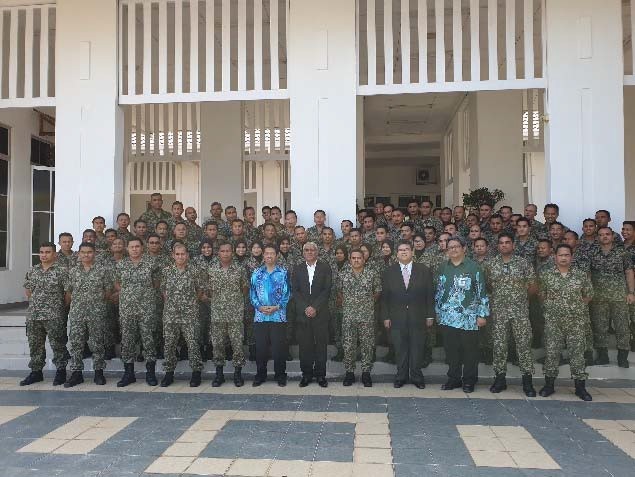 A total of 81 local officers with the rank of Major and Captain attended the forum which was delivered by speakers from Royal Malaysia Police, Islamic International University of Malaysia and also SEARCCT. The participants were divided into three groups for a table-top
exercise. All participants showed great interest throughout the forum. They also agreed that the forum is able to open up and expand their knowledge in current issues involving violence.