In collaboration with CyberSecurity Malaysia, the South East Asia Regional Centre for Counter-Terrorism (SEARCCT) had successfully organized the Cyber Security: Protection of Critical Sectors Workshop in CyberSecurity Malaysia from 27 to 28 January 2016. The workshop attracted twenty four (24) participants from various government and corporate sectors. The objective of the workshop was to highlight the importance of cyber security issues related to the Critical National Information Infrastructure (CNII) as well as the trends of technology and evolving cyber threats. Several expert from the National Security Council (NSC), Malaysian Communications of Multimedia and Commission (MCMC), Universiti Teknikal Malaysia Melaka (UTeM), CyberSecurity Malaysia (CSM) as well as from SEARCCT shared their knowledge and experience in addressing the issues of cyber threats.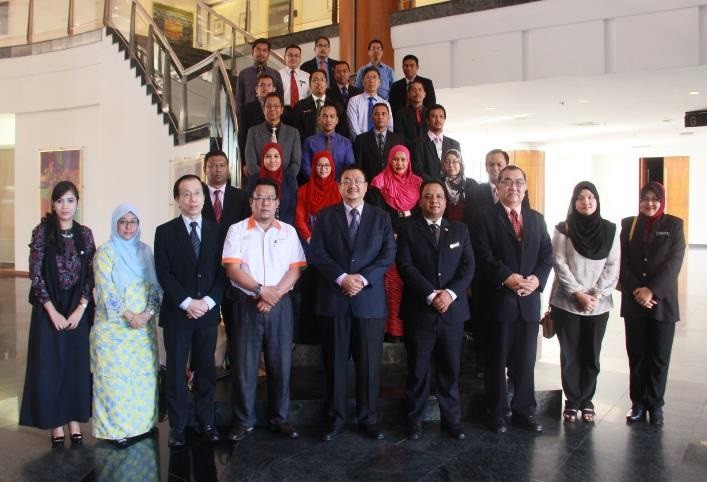 In his opening remarks, Mr. Shazryll Zahiran, Deputy Director General of SEARCCT stated that 'it takes a network to defeat a network'. This statement was apt at the current threats that Malaysia is facing in securing its cyberspace. He also quoted an example of 'Anonymous Malaysia' that orchestrated a few cyber-attacks in Malaysia in 2015 which was extremely dangerous and had the potential to severely affect the CNII. He expressed hope for the workshop to be a platform for participants to learn and share experiences on the best practices in protecting CNII against any cyber-attacks.
To ensure that the participants would acquire the utmost knowledge and experience, the workshop was conducted not only in lectures but also includes a visit to the MCMC and Desktop Exercise aimed at developing a greater understanding on the necessary response in handling cyber threats.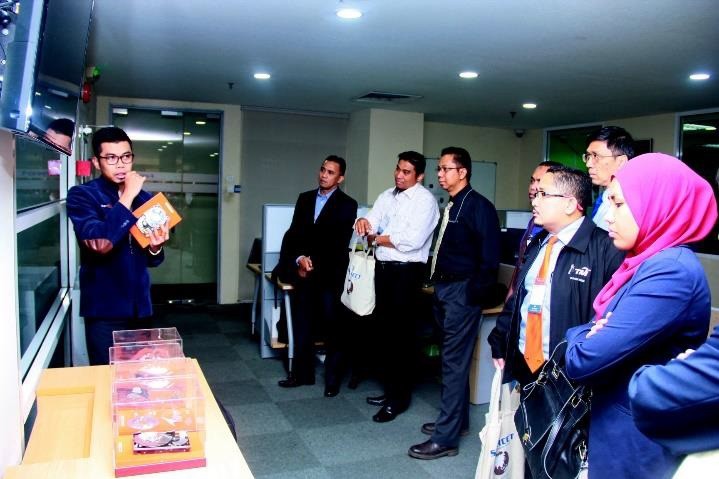 Among the topics covered during the workshop includes Terrorism and Counter-Terrorism in Malaysia by Supt Tan Kwang Seng (SEARCCT), Cyber Terrorism by Prof. Dr. Rabiah Ahmad (UTeM), National Cyber Security Policy by Ms. Nur Hayuna Abd Karim (NSC), Cyber Security Landscape by Mr Ooi Seong Hoe (CSM), Roles and Function of MCMC by Mr. Syed Mokhsien Syed Mansor (MCMC), Network Security Centre by Mr. Muhamad Hashimi Anwar Mohd Azizi (MCMC) and Enforcement and Control of Media Social in Malaysia by Mr. Amirul Hafiz Rosly (MCMC).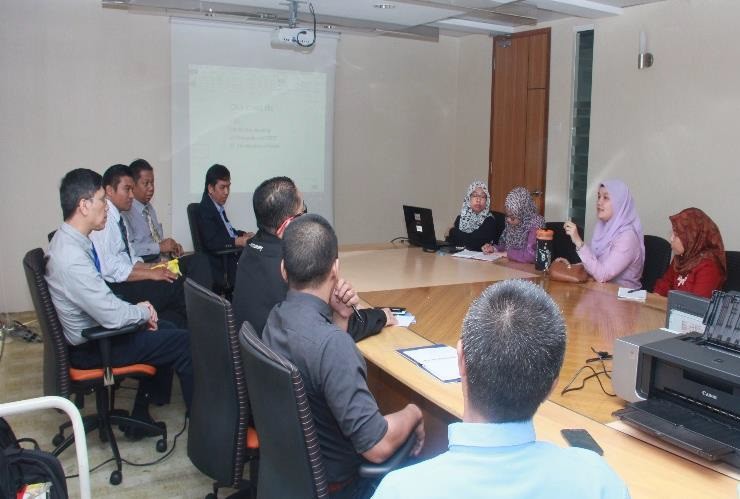 It was a successful workshop that allowed both experts and participants from the various agencies to exchange ideas and share their insights on this important subject. SEARCCT hopes that the experince gained from the workshop would enhance the participant's knowledge and facilitate the participating agencies in strengthening their preparedness in countering the cyber-terrorism.