SEARCCT, in collaboration with the CBRNE Unit of the Royal Malaysia Police (RMP) Armament Division, had successfully organised the "CBRNE First Responder Training Programme (Intermediate)" which took place at Maktab Teknik PDRM Bakri, Muar, from 26 February to 2 March 2018. The programme was SEARCCT's first programme for 2018. 25 officers from the newly established CBRNE Unit of the RMP participated in the programme which comprised of theoretical and real-time practical training. ACP Mohammad Rafee Abu Bakar, Assistant Director of Armament (CBRNE), officiated the five-day programme alongside the Director of Planning and Training Division of SEARCCT, Supt Aemran Mustafa.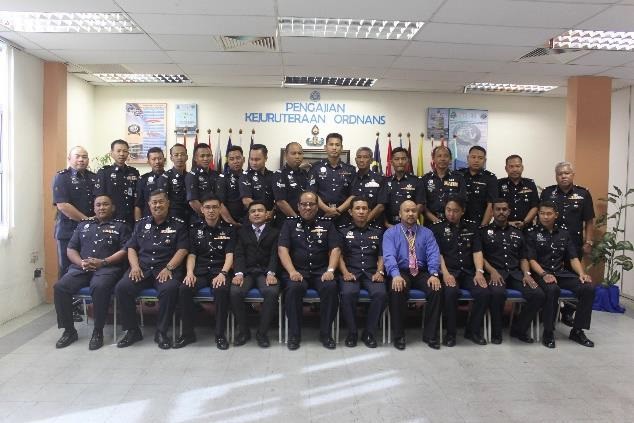 With the aim of equipping participants with the knowledge and understanding of current trends adopted by terrorists utilising CBRNE agents and also to prepare first responders in planning and responding to CBRNE threats and incidents, SEARCCT had engaged with established local trainers from the RMP, the Malaysian Armed Forces, the Chemistry Department of Malaysia, the Fire and Rescue Department and the Atomic Energy Licensing Board (AELB) to make the progamme more stimulating and beneficial.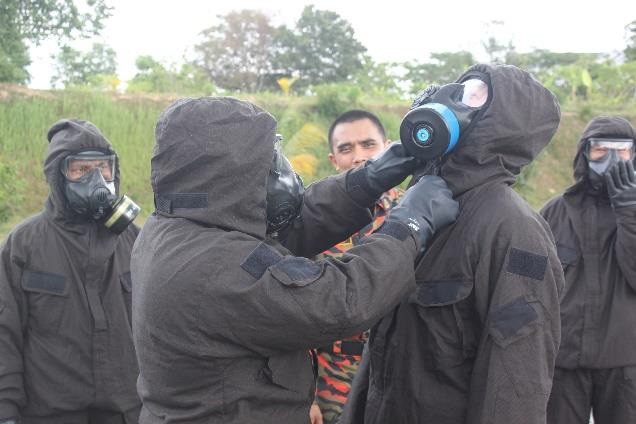 The workshop was conducted in a two-fold module format to enable participants not only to be familiar with detection equipment for CBRNE agents, but also to provide substantial amount of hands-on experience, adding value to the theoretical lectures. This was coupled with demonstration exercises that highlighted the need for a holistic response mechanism, in the event of a possible incident.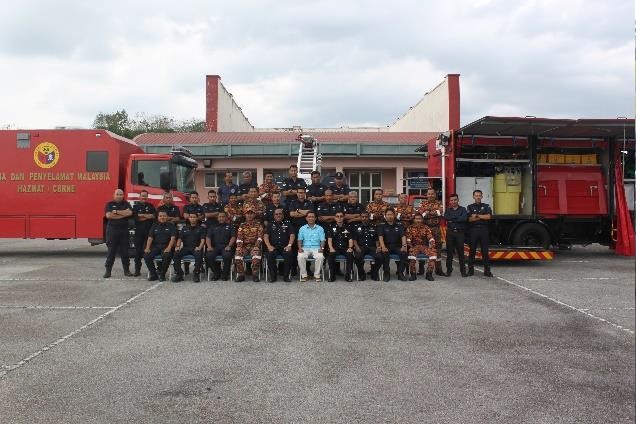 The session also provided lessons on Personal Protective Equipment (PPE), which further enhanced the know-how of the RMP's procedures on PPE.
The first 2018 programme for SEARCCT indeed captured the objective of SEARCCT in expanding our engagement with new partners in the field of CBRNE.