SEARCCT hosted the "Chemical, Biological, Radiological, Nuclear and Explosives (CBRNE) First Responder Training Programme" at Milea Hotel, Kuala Lumpur from 16 to 18 April 2019. The workshop was attended by 31 local participants, consisting of officers from Royal Malaysia Police (RMP), Malaysia Civil Defence Force, the Special Malaysia Disaster Assistance and Rescue Team (SMART) and few other enforcement agencies of the peninsular region. Deputy Director-General I of SEARCCT, Amb. Khairi Omar, officiated the four-day programme.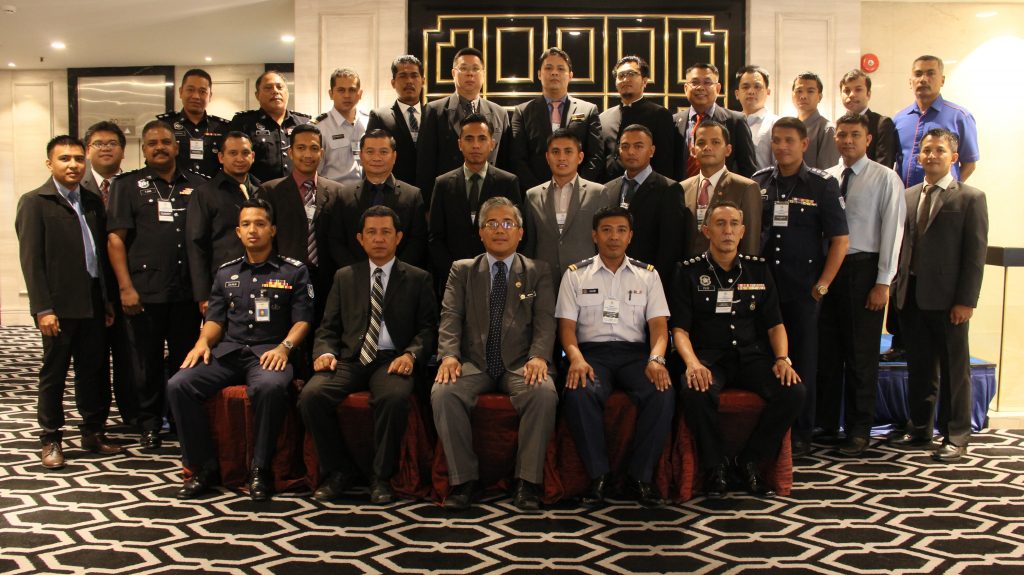 With the aim to provide participants with knowledge and understanding on the trends adopted by terrorists utilising CBRNE agents and to prepare the first responders to plan and respond to CBRNE threats and incidents, SEARCCT engaged its established local trainers from the Royal Malaysia Police, Ministry of Health, Malaysia Armed Forces, Chemistry Department and Atomic Energy Licensing Board (AELB).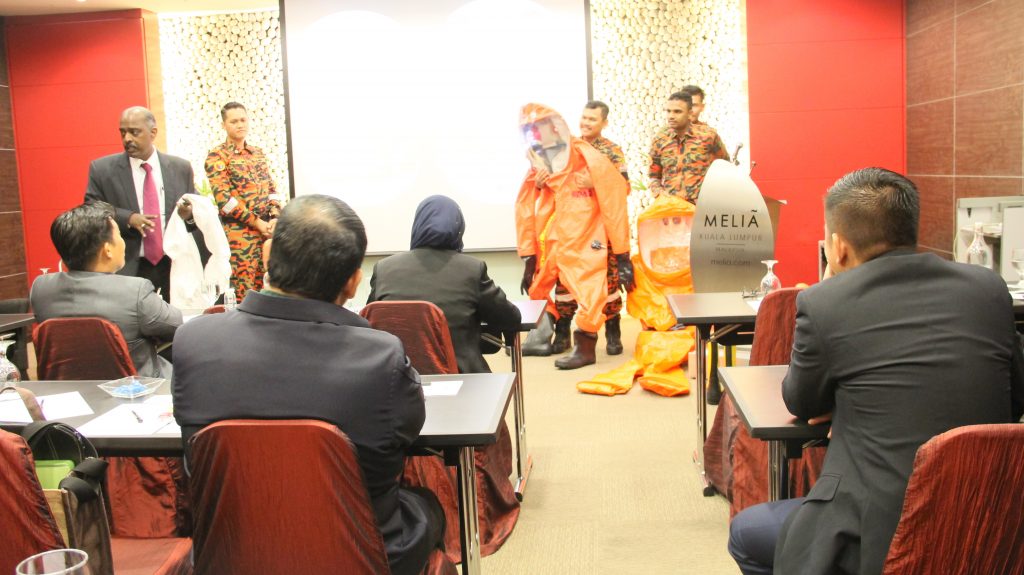 The workshop was conducted in a manner to brief participants on various CBRNE subjects that provided them with valuable insights and familiarisation with detection equipment for CBRNE agents. This two-fold module format also enabled participants to have a substantial amount of hands-on experience which added value to the theoretical lectures scheduled. This was coupled with demonstration exercises that helped highlight the need for a holistic response mechanism, in the event of a possible terrorist incident.