After the completion of the CBRNe Training Programme (Intermediate) held in the month of July, SEARCCT once again successfully conducted the "MTCP: CBRNe First Responder Training Programme", 31 July – 10 August, this time held in Royale Chulan, Bukit Bintang, KL. 16 foreign participants namely from Lao PDR, Philippines, Uganda, Kenya, Sudan, Republic of Palau, Saudi Arabia, Nepal, Ghana, Gambia and Sierra Leone attended the programme.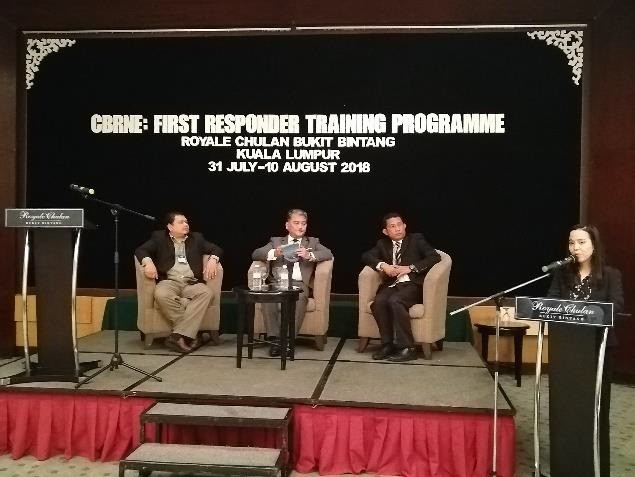 The objectives of the programme were to equip participants with the knowledge and understanding on trends adopted by terrorists utilising CBRNe agents and to prepare first responders in planning and responding to CBRNe threats and incidents. Speakers who facilitated this workshop were SEARCCT's established local trainers from the Royal Malaysia Police (RMP), Ministry of Health, Malaysia Armed Forces, Chemistry Department of Malaysia, Fire and Rescue Department of Malaysia and Atomic Energy Licensing Board (AELB).
Throughout the 11 days, participants were exposed to advance CBRNE subjects, managing post-attack situations to emergency decontamination on multi-agency operations. This has provided them with an insight to the significance of understanding the roles of each agencies and the need for a swift coordination in the event of CBRNe incidents. They were also given the opportunity to familiarise themselves with CBRNe's detection equipment and procedures involved as first responders. This enabled participants to have hands-on experience that may add value to their theoretical and practical knowledge based on Malaysia's best practices.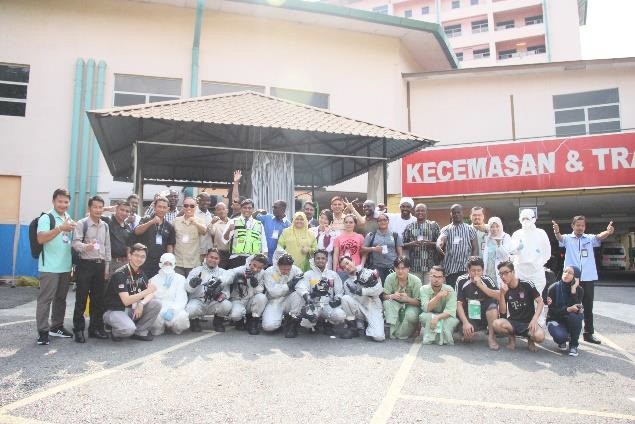 Presentations from speakers on technical topics which were very informative, drew the attention of participants. Much interest were observed towards Malaysia's equipment for CBRNe, as the equipment are more pragmatic to be implemented in the participant's respective countries, due to estimation of cost which is affordable as compared to equipment used by other developed countries.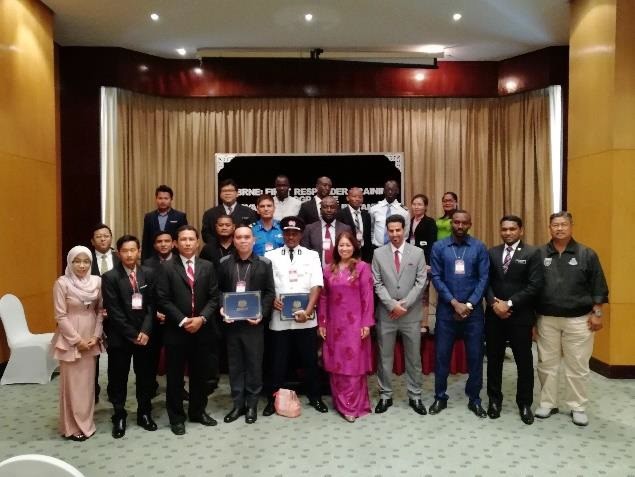 The programme ended on a high note, and has provided the participants a beneficial platform to obtain theoretical and practical knowledge on CBRNe. Based on the feedbacks, participants look forward for upcoming programmes conducted by SEARCCT in relation to CBRNe.