SEARCCT, in collaboration with Keretapi Tanah Melayu Berhad (KTMB), successfully organised the "Counter-Terrorism Awareness Programme for KTMB Senior Executives" at the Malaysian Railway Academy (MYRA), Batu Gajah, Perak on 5th April 2018. It witnessed the involvement of 170 KTMB staff from all over the country. Tuan Haji Hilmi Hasan, General Manager of Human Capital Department KTMB, officiated the one-day seminar alongside the Deputy Director General of SEARCCT, Ms. Mazita Marzuki.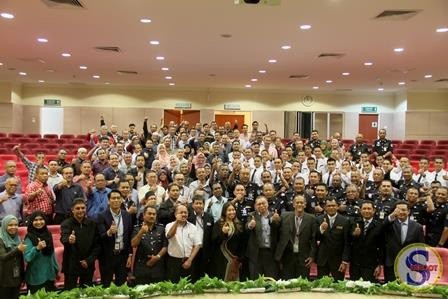 The workshop was organised upon the request by KTMB to equip the participants at the executive level with the knowledge and understanding on the subject of terrorism, counter-terrorism and related issues. Local subject matter experts from SEARCCT, the Office of the Chief Government Security Officer (CGSO), the Royal Malaysia Police and Malaysian National Security Council (MKN) were invited to speak on issues related to the security and safety of the transportation sector to make the seminar more stimulating and beneficial.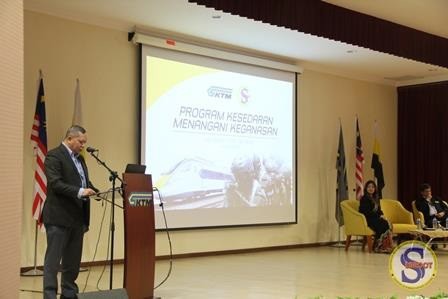 The workshop was conducted in two panel sessions. In the first session, it enable participants to understand and be familiar with an outline of key violent extremist groups in Malaysia. It also touched on the network apparatus of the terrorist group in Malaysia and the region. In addition, the whole session were able to create awareness among the participants on the real threat of terrorism and participants were able to understand the nature of mechanisms used by terrorist to sustain their connections. It is hopeful that the sessions would enhance their prevention and preparedness mechanisms in deterring possible terrorist threats to KTMB stations and infrastructure.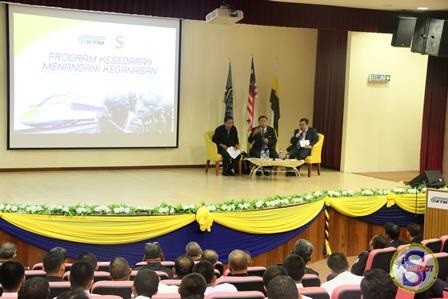 Overall, the workshop was a beneficial platform for participants to obtain knowledge on terrorism as well as to be aware of the real threat terrorism poses not only to KTMB but detrimental to the infrastructure of the country.